Our Savior Evangelical Lutheran Church is OPEN.
We are OPEN on Sundays following the Social Distancing Guidelines.
Sunday Adult School Class - 9:30 AM
Sunday Service - 11 AM
---
Happy Thanksgiving!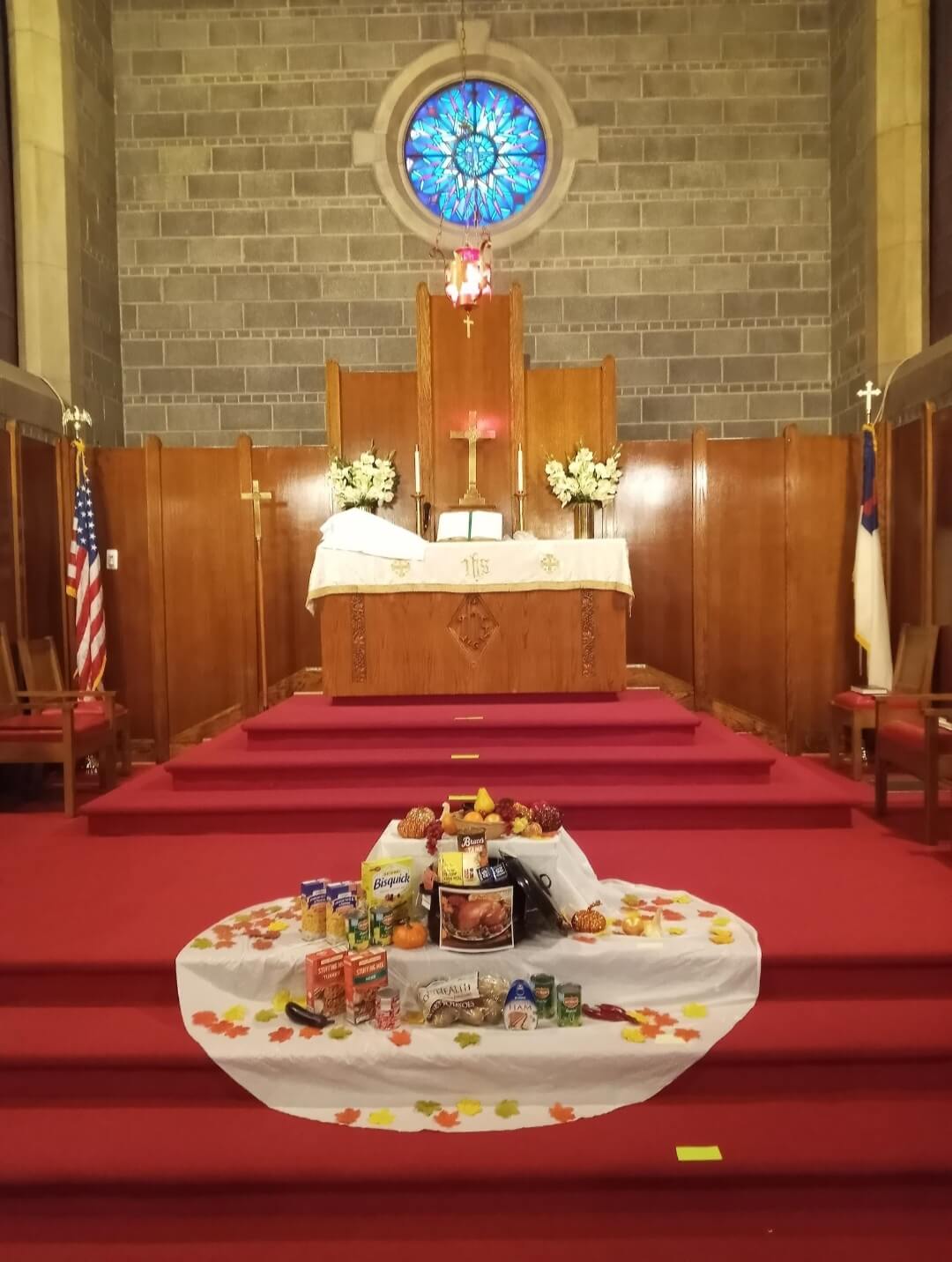 ---
2023 Food Pantry is open!
Contact Person: Melayna Quirin
Phone: (317) 925-3737
All recipients are cordially invited to attend church service if you like. Receive food for your families, become part of our church family, and learn about the teachings of Jesus n Christ, all in one place Church service begins at 11am each Sunday of each month.
NOTE: Food will be distributed each Sunday after church service from 12:30 pm to 1:30 pm!
Mathew 25:35 "For I was hungry and you gave Me something to eat, I was thirsty and you gave the something to drink, I was a stranger and you took Me in."
On August 7, 2018, a fire caused over a million dollars in damage to the church. A year later, the church reopened. View our story below. 
Music for video by Andra Day